Member Spotlight: Angela Bowman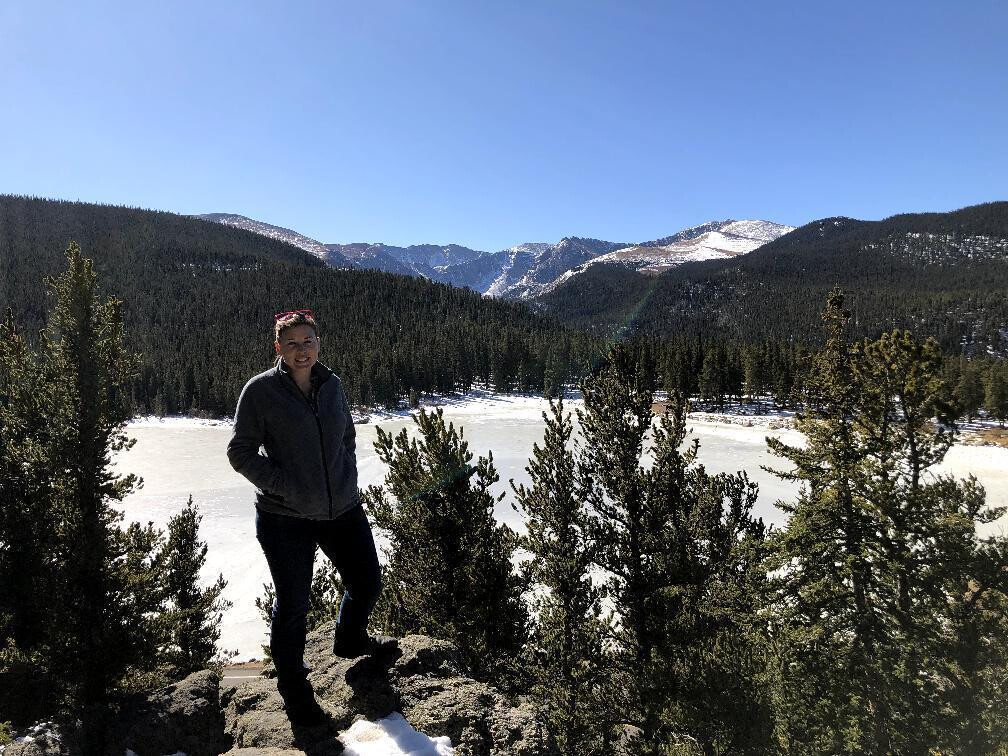 Not unlike many members at ASCEND, Angela Bowman and her husband, Ray, had never climbed before their first visit 2 years ago.  She was looking for a change of pace in her usual activities and knew another ASCEND member that enjoyed climbing regularly, so they gave it a try!  Now climbing is a part of their weekly schedule, and the community that comes with it is part of their lives. It all pairs well with the family's love of the outdoors and hiking--something they often enjoy and have traveled to different hemispheres to do together.  
Although starting as a novice was a new and exciting challenge, she has really enjoyed the camaraderie that's "included" at ASCEND.  When talking over zoom with Angela, she mentioned, "It's really encouraging and supportive when you hear someone clapping and cheering you on when you finish a problem that you've been working on or struggling with.  We all support each other even though we might be climbing 'alone'." 
Then COVID swept the nation (and the world) and suddenly we all were a little bit more "alone".  Having to postpone a major goal, hiking Mt. Kilimanjaro, Angela found herself looking for alternatives to stay active and healthy during a difficult and uncertain time.  Luckily Angela took advantage of all that ASCEND has to offer, and jumped into her first virtual fitness bootcamp! 
Again finding herself a 'first timer', Angela shared that she was "a little nervous" during her first class, but was glad that her camera and microphone were off (a happy tech accident) to help ease the anxiety of trying something new. Not completely sure what she was looking for, what she found was that same ASCEND camaraderie and community, just on the other side of a screen.
It's easy to be impressed with the countless miles Angela has hiked and her numerous trips to far away countries seeking out those worthwhile views, but it's her relentless effort and impeccable consistency that has been a shining light in the dim months this pandemic has brought that has impressed us most. Starting with a class or two weekly, she now sets the pace 4 days a week, and we couldn't be happier for her.  When offered a "finisher" at the end of bootcamp, she always says YES, often to her classmates' dismay!  (Side note: She lets me blame all the horrible and difficult bootcamp exercises on her by saying they're her favorite. Thanks for being my go to scapegoat!)
Whether it's climbing with her husband (and frustratingly nimble teen), or sweating with her virtual friends, Angela shared how grateful she is for the community that ASCEND has offered her and her family.  We can't wait to see her continued efforts to reach her post-COVID goal, but until then, there's no pole pole* for her anytime soon! 
*Swahili for "slowly slowly" and a phrase often muttered by guides on the trail to climb Kilimanjaro. While it's a reminder to take the hike slowly, the guides often use it to encourage you to slow down and take in all that the trail has to offer. 
-Nicole Nelson ASCEND Fitness InstructorTake a class with Nicole!