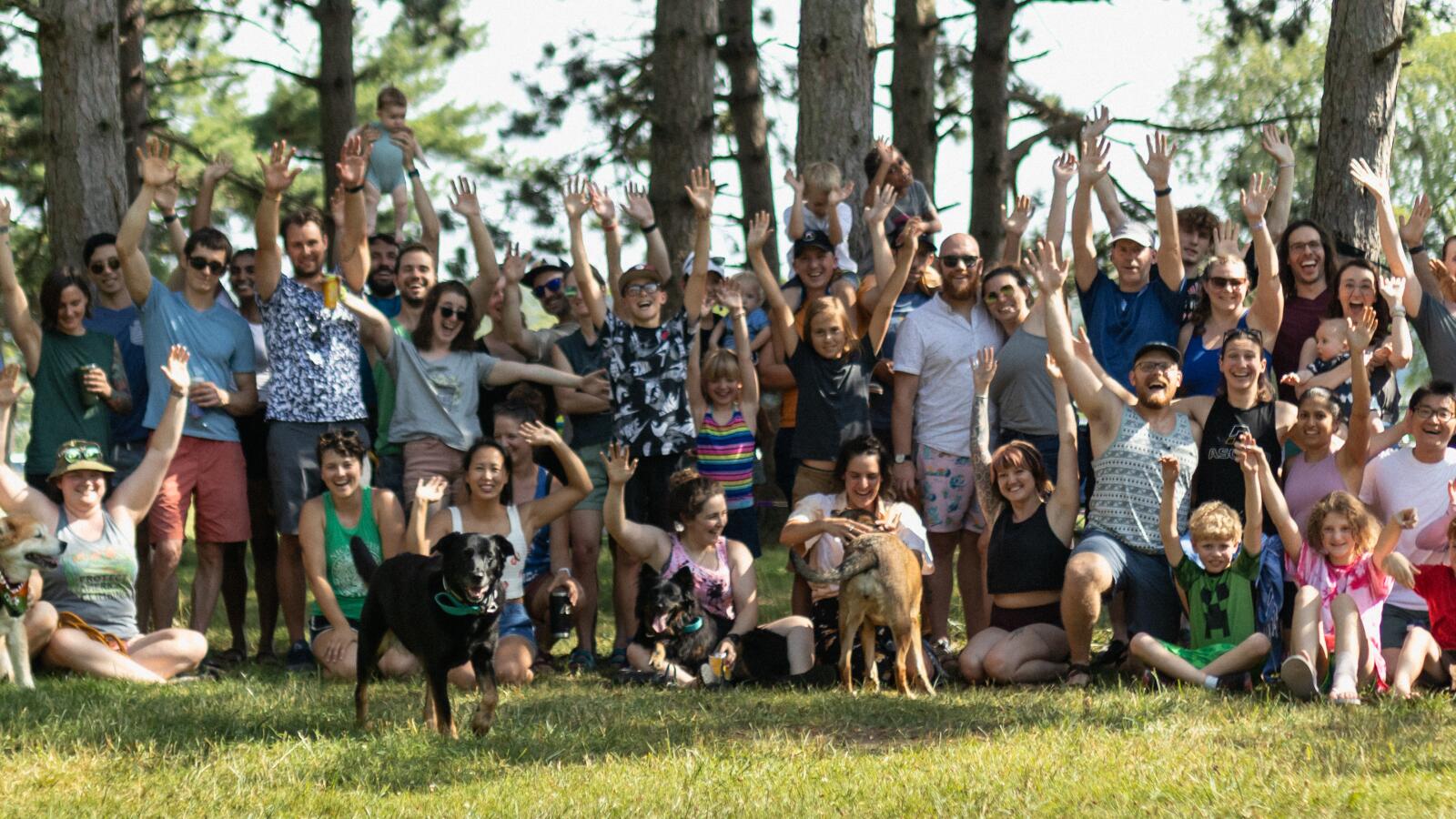 WANT TO KNOW WHAT MAKES US TICK? Our Mission
ASCEND FOSTERS AN EQUITABLE, HOLISTIC, COMMUNITY-BASED, CLIMBING, FITNESS, AND YOGA EXPERIENCE.
We strive to provide the best climbing and fitness experience for our customers. From excellent equipment to knowledgeable staff, our gym will be a top-notch operation. The space will be one that fosters community and belonging, by being more than just a climbing gym: it's a "third place" where customers can feel just as comfortable as they do at their workplace and their home, and where our customers want to simply be.
As a group of climbers that decided to start a gym, our values reflect a down-to-earth and authentic quality. Our gym is an extension of our love of a good day of climbing with a group of our closest friends that ends with storytelling around a campfire.
We are committed to an active lifestyle. We realize that all around fitness is key to climbing well, which is why we nurture activities like yoga, cross-training, and cardio, and promote smart nutrition and ample rest within our gym and community.
Our business will not just be run to make a profit, but to also be a benefit to its employees, members, the immediate neighborhood, and the region. We will seek to create a sustainable business model, focused on longevity and capable of growing morally and responsibly.
We see ourselves as part of a larger climbing ecosystem within the communities of Pittsburgh, Western Pennsylvania, and America. We take our roles as climbing ambassadors very seriously, and we support causes that affect our sport such as land access, environmental stewardship, local legislation, and human-rights. Our Values
The values we live by are simple.
We are approachable and authentic, we respect our community, we strive for excellence, we are dedicated to safety, and we love to have fun! We look forward to meeting you all! We may not be sponsored athletes or industry veterans, but we've put our hearts, brains, and sweat into building ASCEND. We are dedicated, here to stay, and climbers for life.
CORE VALUES
Accessible – We strive to ensure equitable access to climbing and approachability of our organization, whether it be in our facilities or the outdoors.
Authentic – We put ourselves, honestly and uniquely, into our work.
Passionate – We are actively engaged in the climbing lifestyle, acting as stewards of the spaces we occupy, especially through environmental awareness and community collaboration.
Hardworking – We value strong work ethics, while recognizing that people have different strengths. Our Story
LOCALLY FUNDED. LOCALLY FOUNDED.
In 2011, Alex, Paul, and Aaron took their climbing partnerships to the next level by joining forces to build a new climbing gym in Pittsburgh, PA. At the time, picking suitable careers was proving to be difficult and we all recognized the need for someone to take Pittsburgh's climbing scene to the next level. And just like that, the concept of ASCEND was born. To us, it was a perfect union worth devoting our lives to. Over the years, we gradually learned how to turn our aspirations into a functioning project capable of being integrated into the local business environment. While our initial vision has morphed, we've never strayed from our ultimate goal of staying closely connected to the climbing community and help improve upon the foundation our predecessors so graciously provided.
ASCEND is funded by 30+ local "family and friend" investors alongside local financing. Did we mentioned that we're local to the Pittsburgh region?! ;-) While we don't know what the future will hold, at this time, we just want to operate a vibrant, yet manageable, regional climbing gym outfit. We want to keep it close to home and maintain our roots. We know that our investors and community are relying on us to serve all of our stakeholders well, and so that's what we're going to focus on. We appreciate your confidence and your support!