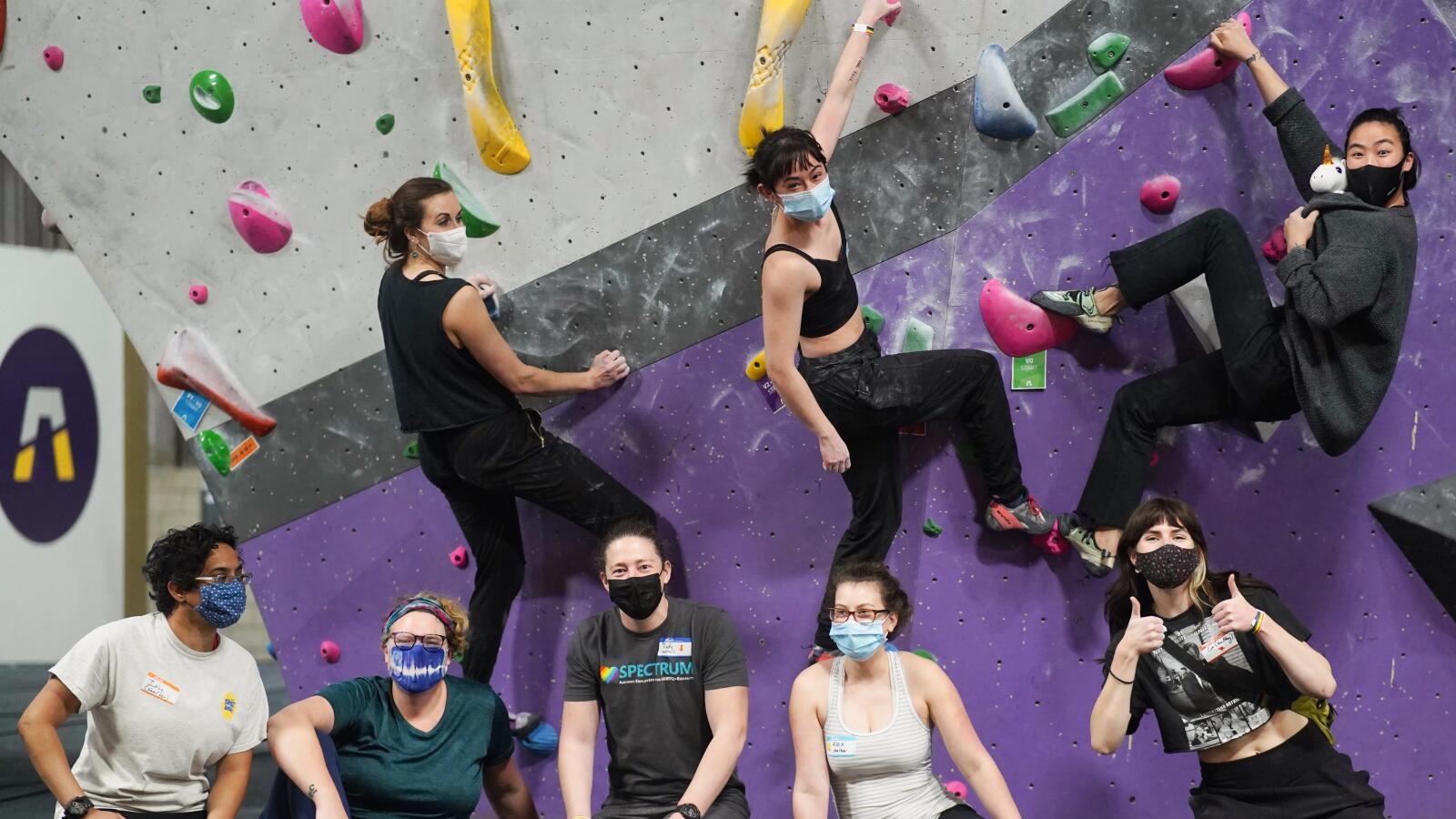 ASCEND Clubs
The fun will be off the wall!
Explore ASCEND's
Social Clubs
Clubs are a great way to step out of your comfort zone and meet others who share your interest and passions!
Not an ASCEND member?
Enjoy a discounted $15 Club Day Pass while attending these meetups. Run Club, Cycle Club, and Book Club are COMPLETELY FREE to attend, but also offer up the Club Day Pass for those who wish to climb before or after.
Want To Be A Club Captain?
Club Captains have the responsibility of hosting regularly scheduled meet ups at the gym, recruiting new members, and creating a welcoming and safe space for those who join. Typically clubs meet weekly or monthly in the evenings, however as Club Captain you will work with ASCEND Management to set the club schedule. Club Captains should be dedicated to their roles for at least consecutive 12 months. As a "thank you" for supporting the ASCEND Community, Club Captains will receive a free membership and an ASCEND t-shirt!
If you're interested in becoming a Club Captain, please click the button below. Note that we are not always in need of a captain and you may not hear back from us right away. The best way to be seen is to join the club and be a regular participant!
MC1R
Many Colors | 1 Route
MC1R is a club that provides people of color (PoC) a safe space to build connections and create a warm and welcoming community. Our mascot is: French fries! We come in many forms, shapes and colors, and some of us like to bring in the spice. White allies are also welcome! We encourage everyone to participate, make friends, bring friends, and develop climbing skills with the rest of us. Climbing is a delightful sport in desperate need of diversity, and we are here to contribute.
Inrtoducing... El Ascenso!: Para todos ustedes que están cansados de hablar Inglés todos los días, o para los que desean practicar sus ostentosas habilidades castellanas, o para los que les gusta como habla Antonio Banderas. Todos ustedes están cordialmente invitados a escalar y platicar con sus compañeros hispanohablantes. El Espanglish es más que bienvenido. Todavía no sabemos cómo decir boulder, hold, o autobelay. Aquí en Ascend también se habla Español!
Club Captains: Vanessa Thompson, Juan David Garrido Rojas, Luis Mendoza
To keep up with reminders, last-minute changes and updates, please join: