When a Stay-At-Home Order Gets You Outside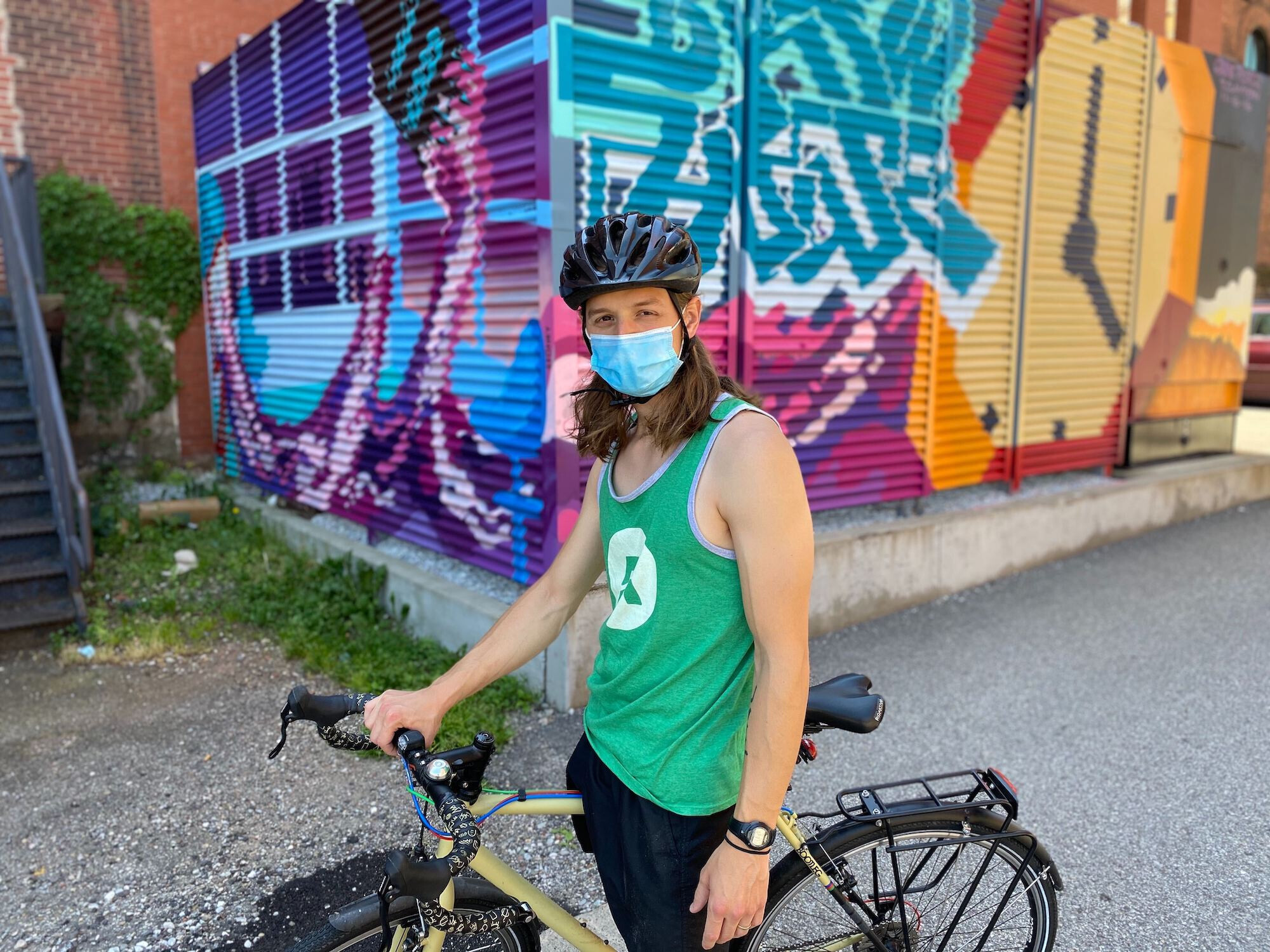 I am not an outdoorsy person. I don't dress like an outdoorsy person. I'm not from an outdoorsy place. Literally all of my interests take place indoors. I used to call the indoors "the greatest invention of mankind."
Right now, if you're thinking "Wow, this guy sounds like he kind of sucks," so am I. 
I don't think it's completely my fault. I grew up in a city where the largest green space is owned by Mickey Mouse and the closest climbable rocks are at least 6 hours away. Also, the average temperature only gets below 79 degrees three months a year. Do I sound defensive yet?  Seriously, just don't move to Orlando.
The point is, I grew up inside, pulling on plastic, visiting coffee shops and restaurants and Chipotles (one thing Orlando has going for it is the chain game). Moving to Pittsburgh after college, not much changed. 
I love the experience of discovery; finding those things in your backyard that you can't believed you'd missed until now. But my love of discovery has always been aimed at things...climate controlled. 
My wife, Martha, loves all things outside and nature-y. I'm a happy passenger for the adventures, but until recently, I had never adopted them as my own. 
Cut to mid-March: after weeks of underestimating what the coronavirus would mean to my life, Tom Hanks was said to have it (a serious blow), the NBA shut down after a star player tested positive, and soon after, the rest of the country followed suit. Before I knew it, I had no plastic to pull, no coffee shops to sit in, and even my beloved Chipotle was carryout only. I also had no work.
I like Netflix as much as the next guy, but I realized pretty quickly that sitting on a couch for 12 hours a day was not going to be good for my sanity. And with my wife working from home, mine was not the only sanity at stake.
So I started going on walks. A lot of walks. I learned parts of my neighborhood that I'd never been to. I got lost in a cemetery while listening to Sufjan Stevens, which is a very eerie (and on brand) experience, if you're wondering. I walked after breakfast, after lunch, and again after Martha got off work. I think my phone may have asked if I was okay from the spike in steps.
When the weekends came, the bikes came out. I've gone on the longest bike ride of my life at least 3 times in the last 2 months. We've biked through parts of Pittsburgh we hadn't been to or even heard of. We've found new places and seen familiar places with a new perspective. I biked with Martha as her waterboy while she ran the marathon she'd trained for, and I didn't even fall behind! 
I've spent most of my adult weekends looking for cool new things to do inside: different coffee shops, restaurants, bars, etc. With those closed, I've spent quarantine weekends on the hunt for new (to me) trails, bike routes, new landscapes to look out over. And just as I've been amazed before at how many great coffee shops, restaurants, and bars are in the city that I didn't know about, I'm finding new instances of natural beauty every weekend.
I've come to love being outside in a way that I never had before. It probably sounds obvious to most of you, but being outside is just better than being inside. The weeks have come and gone, and my schedule now looks a lot like it did before, but my appetite for getting outside hasn't waned. 
Having nowhere to go but outside taught me that I should've been outside this whole time.
Get to know Jackson in his Staff Spotlight Blog :)
And if you missed it, here is this gem again: