The Next Frontier: Pennsylvania Bouldering Film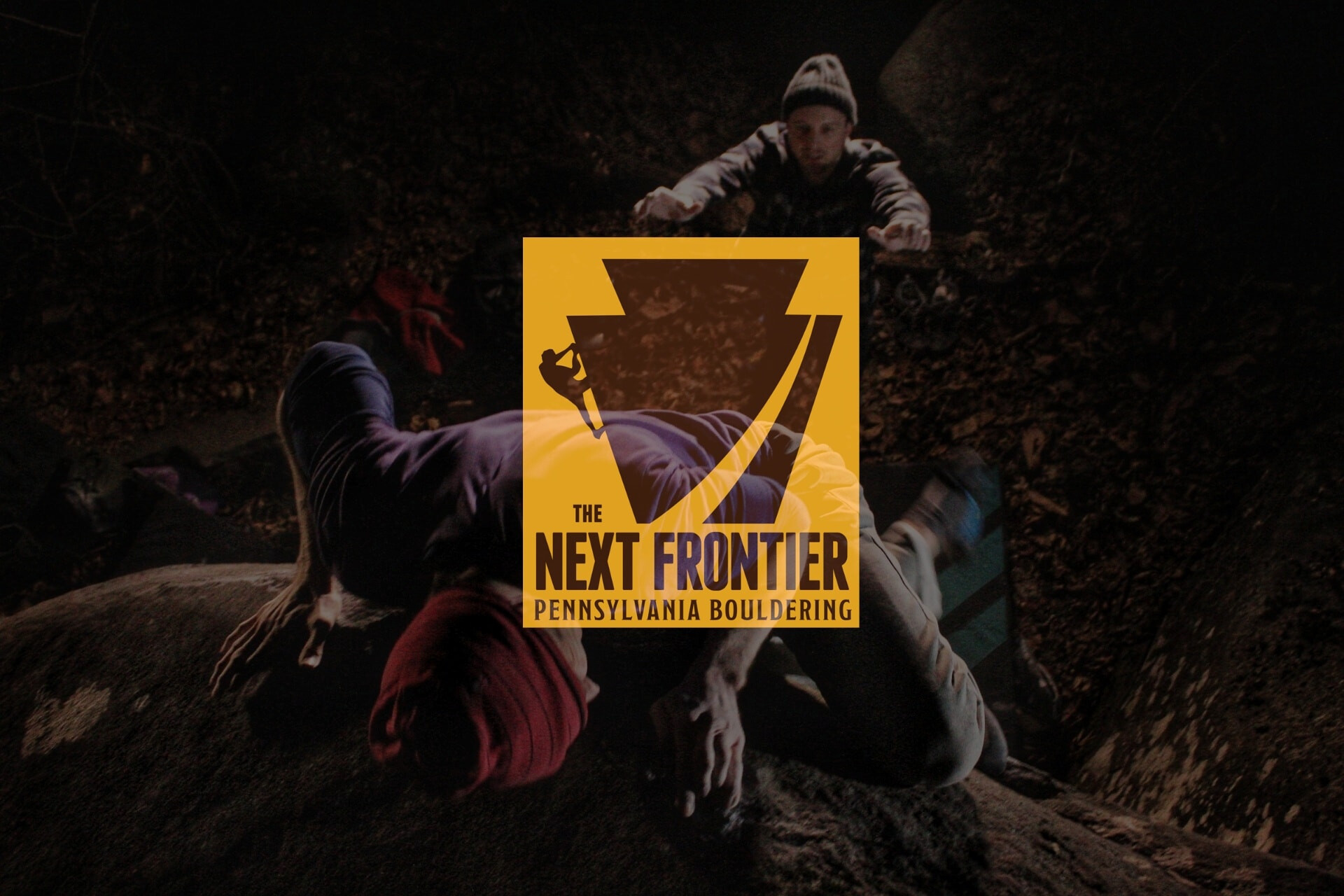 The Next Frontier is a collective of passionate local climbers who want to share with the world the high quality bouldering Pennsylvania has. The Next Frontier will take you on an exclusive tour of some of Pennsylvania's most aesthetic bouldering areas. Featuring a handful of the state's most dedicated climbers and original area developers, this film aims to highlight their world class development and inspire the fulfillment of the abundant untapped potential that remains in Pennsylvania. 
When: Sunday, November 10thTime: Doors 6:30p | Film 8pWhere: ASCEND PittsburghWhy: To highlight some awesome climbing, right here in our home state! Additionally, we will be raising money and awareness for Southwestern PA Climbers Coalition (SWPACC), our local climbing organization. Cost: FREE! This event is free to all ASCEND members and guests, but you must register by reserving your ticket below.Deadhang Competition: We'll be hosting a fun and informal (loose format/winner(s) take bragging rights) deadhang competition before the film starts. How long can you hang on for?!Raffle: There will be a raffle comprised of donations from ASCEND and Cinderlands! Tickets are $1 and can be purchased once you arrive.Package #1: Limited edition Organic Climbing ASCEND roll-down pack + Cinderlands gift cardPackage #2: $50 ASCEND gift card + Cinderlands gift cardPackage #3: ASCEND Zip-Hoodie + Cinderlands gift cardPackage #4: 1hr Private Coaching Sessions (fitness or climbing) + Cinderlands gift cardBonus:
Cinderlands Beer Co
 will be serving beer and will be graciously donating $1 for every beer sold to SWPACC!Become a member of SWPACC, or purchase a Silipint or shirt at SWPACC's table, and get a FREE BEER! Stop by their table to learn more.
Fun fact: Joel Brady, Mike Steighner, and Nikki McElroy are featured in the film! They are some of the original founders of SWPACC and put in many hours of work at Coll's Cove. Joel is also a member at ASCEND and has been in finalist in our Steel Town Throw Down competition. 
SWPACC MissionTo promote the responsible development of climbing and bouldering in southwestern Pennsylvania, to disseminate information about development and conservation of the resource, and to gain and preserve access. Most recent initiatives: Rehabillitating the Lost Crag climbing area and creating a Lost Crag climbing guidebook. 
You can join and support both SWPACC and the Access Fund, a national organization dedicated to protecting climbing access. Join the Access Fund for $35 a year and add on your SWPACC membership for just $15 more.