The First Pride Was A Riot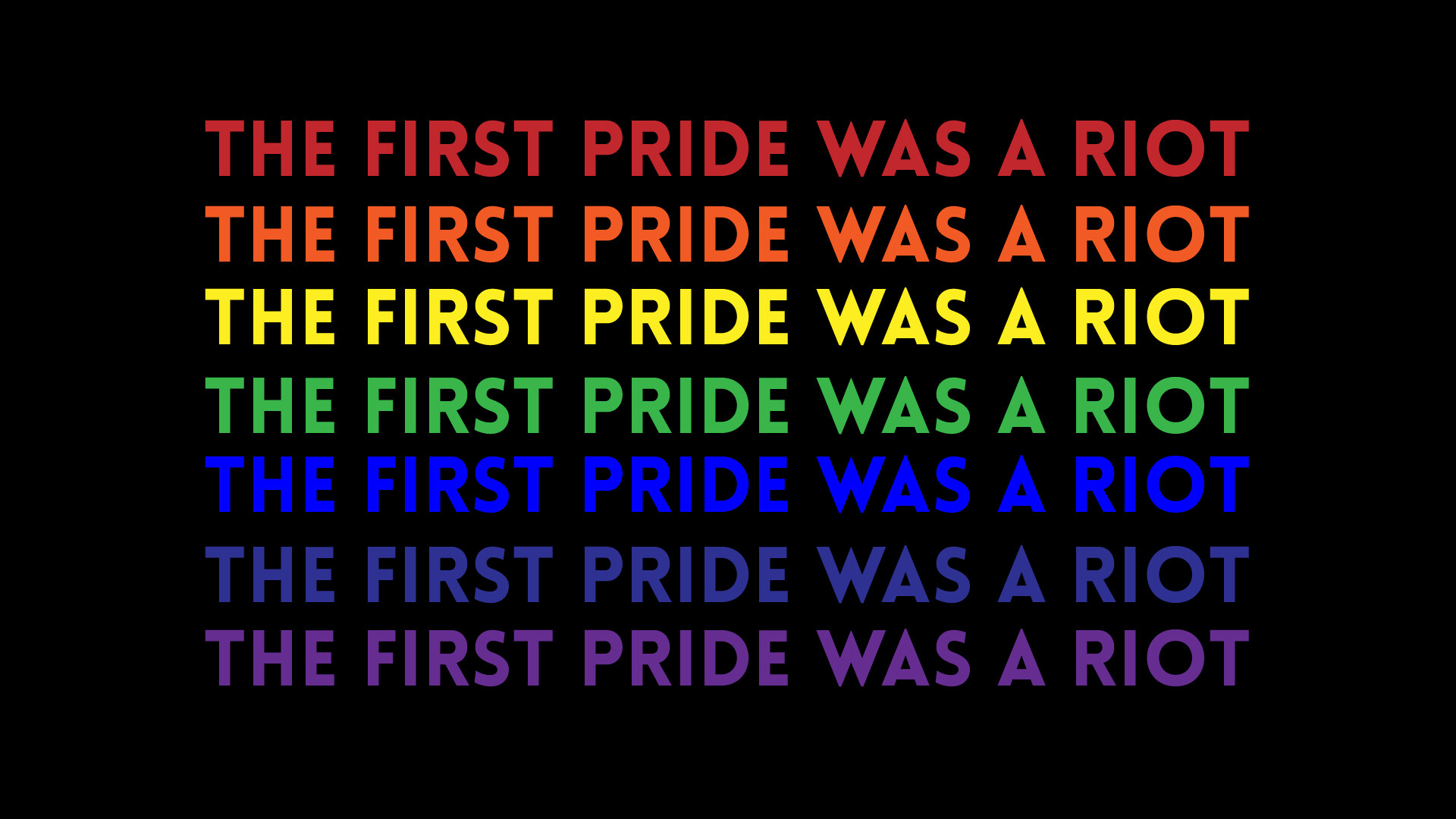 Wait, what happened to Pride Month? Remember like 3 weeks ago when everything was rainbow for June? Where's all that now? Hmm. What does ASCEND have to say about all this? Well, ASCEND let The Gays* drive this one, so buckle up!
Monday, June 28th marks 52 years since The Stonewall Riots & the true catalyst of the queer liberation movement in the United States. Trans women of color spearheaded the riots & subsequent support organizations. Read more about Marsha P. Johnson, Sylvia Rivera, the chaotic demonstrations, & "the shot glass heard round the world" HERE & in the additional resources below.
The first Pride was quite literally a riot. Rainbow capitalism has dragged it a long way, huh? 
Sure, Pride for some is marching in the street covered in glitter… who doesn't love a good party? 
For others, it can be:
coming together, in large numbers, to be safe & present with people who have faced a lot of the same adversity
honoring those who lost their lives on the way to queer liberation
the first loving hug from a PFLAG mom since you came out
a reminder of loss
A gross marketing opportunity-yuck
We didn't want our message to get lost in the rainbow icons. We wanted to be heard when we said you belong. We're here & we're queer & we'd do [mostly] anything for you. As an organization, we are always happy to hear feedback regarding equity & we strive to make meaningful changes based on that feedback. As an individual, I'd probably fight someone for you. 
Come hang out at our free QFTW Affinity Session on the 3rd Saturday of every month. Keep your eyes peeled for Queer Scouts updates. Know that ASCEND & it's community loves you. Go forth & be gay/queer/trans etc! 
What can you, as an ally, do to support your LGBTQIA+ community? Educate yourself about the history of Pride. Speak up in support. Make space for LGBTQIA+ individuals. 
Educational Resources
Drunk History: Marsha P. Johnson
LGBTQ+ Pioneers You Should Know
Historic Moments in the Fight for LGBTQIA+ Rights
Local LGBTQIA+ Organizations 
Central Outreach Wellness Center: LBGT Health Care
Dreams of Hope - Queer Youth Arts
Story time cause you made it to the bottom - quick flex! This spring, some homophobic slurs were used as names to register for a climbing session. Before I could even process what had happened, Alex had contacted the police to file a report. There was no hesistation. I don't think I was surprised, because everyone here is so awesome, but I was definitely proud! This was the first time in my life that an employer reacted swiftly & appropriately without prompting from the affected community. 
"No Pride for some of us without liberation for all of us" Marsha P. Johnson
With Love & Pride,
Sara