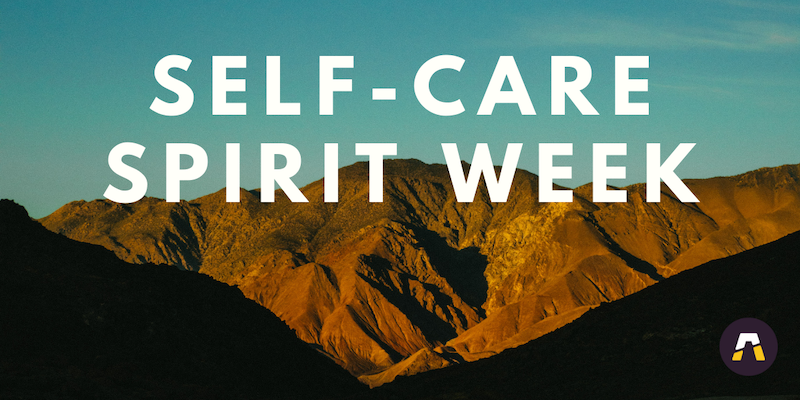 It's been a long 8 months, and election week might be even more difficult for some of us. So we wanted to remind you to do something for yourself this week! It's okay to take a minute for you and shut the world out. Here are a few ideas…
[ALL WEEK LONG - PGH ONLY]
Free coffee for anyone who voted in the 2020 election. (Please share the love - limit 1 cup per customer.)
-
Monday, November 2nd*New* Meditiation Class w/ Rachel at 6:45A - 7:15A As a community, we gather to explore techniques and themes to support stress resilience, connect with our senses, encourage expansive awareness and ease the demands on the modern mind.
-
Tuesday, November 3rdFree Day Passes for Election Poll WorkersIf you are giving your time and energy as an Election Day Poll Worker, ASCEND would like to say 'Thank You' by offering you a free Day Pass to use on a day of your choice! Please email [email protected] with the following information to recieve your Day Pass:1) Name & Email2) Which polling place did you work at?3) Which location you would like to climb at, Pittsburgh, PA or Youngstown, OH?4) Have you ever climbed with us at either location before?Thank you for supporting the right to vote!
[TUESDAY @ Youngstown Only: Free Coffee for 12P session goers who voted!] 
-
Wednesday, November 4thCoffee & Core w/ Nicole at 7A - 7:45A30-60 minutes of stabilizing core work, mixed with kettlebell and bodyweight training, finished up with free coffee for a buzzing endorphin rush. 
-
Thursday, November 5thFree Mini Massage with Ru at 6:30P-10:30PTreat yo'self to a few moments of bliss with Ru. First come first serve. 10 minute mini massages will be offered during the last two climbing sessions of the evening. Proper COVID precautions will be taken between clients. Tips are welcome. 
-
Friday, November 6thFree Yoga by the Boulders w/ Noah at 7:30a-8:30aThink of it as a fun sized BFY! Please bring your own mat if you plan to participate in this community class.
Staff Picks for Self-Care
Lauren V:  Krishna Das - Baba Hanuman (YouTube)
Elaina L:  Faith's Hymn - Beautiful Chorus (Spotify)
Catlyn B:  Get groovy to Lizzo Tiny Desk Concert and Tash Sultana Tiny Desk Concert (Youtube)
Todd M (Sending his love from Portland, OR): Fallin'- Alicia Keys and Grammercy Park - Alicia Keys (Spotify) || Tiny Desk Concerts - Audio: Alicia Keys on Apple Podcasts
Bridget B: Light all the candles! Do some stretching and listen to podcasts.
Heather D: Turn on Tycho (Spotify) and light some candles.
Paul G: "I listen to the David Pakman show every morning. He provides me balanced, progressive perspective. I also read the NY Times Newsletter every morning.I brew my own coffee in the morning, and occasionally enjoy a nice brown liquor at night. Most effectively though, I bought a Nintendo Switch and sunk hundreds of hours into Zelda, Breath of the Wild."