Not So Spooky HalloWellness Fair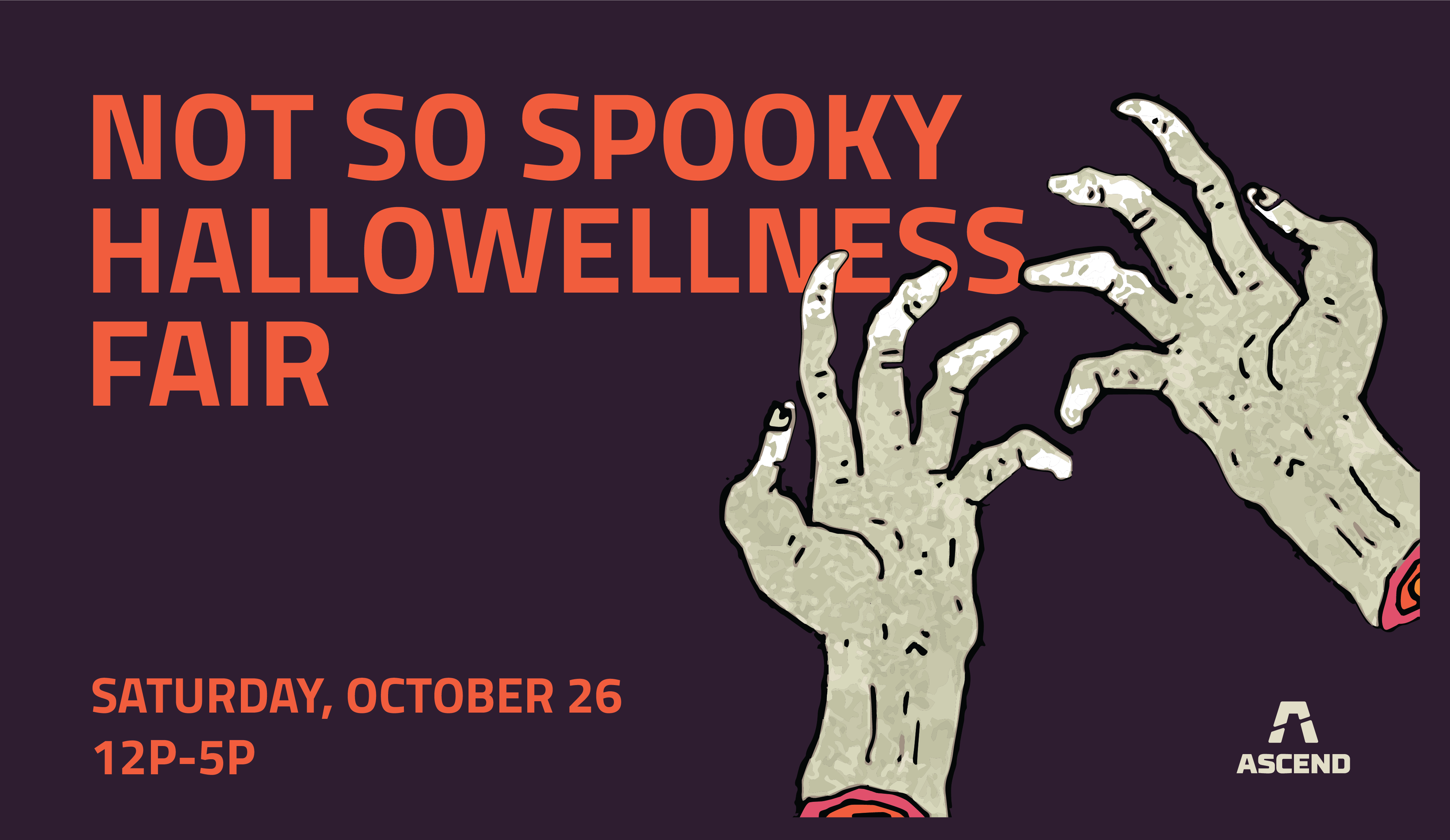 Join us on October 26th from 12p-5p for a Not So Spooky HalloWellness Fair! 
This is a family friendly event featuring: 20% off ASCEND branded merchandise, Zumba, yoga, and a raffle! Costumes are encouraged, but please remember that we do not allow sharp objects, glitter, or paint.
We are also supporting community wellness by supporting the YMCA of Greater Pittsburgh Turkey Trot food drive. Food collected during the drive will provide meals for individuals and families via the Greater Pittsburgh Community Food Bank. Please consider bringing a healthy non-perishable food item to support wellness in our community.
Class Schedule*10a - Yoga w/ Kelly12p - Yoga w/ Sarah2p - Zumba w/ C.C.3p - Yoga w/ Rachael*Included with admission
VendorsASCEND Fitness + Injury PreventionThe Kefir ChicksLaBoroToryPGHGNC Dietician - Amanda BrightJustin Avi w/ New York Life InsurancedoTerra Essential Oils + Chair MassageKung Fu Bubble Tea TruckFresh Prep PghChoice Restorative MedicineFresh Prep Pgh
-Trick or treat yo'self to new ASCEND gear for 20% off-Visit our vendor tables for a chance to win a spooktacular $50 ASCEND gift card-Chalk up your Butter Fingers to crush the candy climbsWant more Halloween activities? Let's get this party startled! Join us on Halloween (Oct 31) for our annual party featuring a potluck, cratestacking, candy climbs, and more! Our Halloween party is family friendly, so hop on your tandem broomsticks and come on down from 5p-8p. Don't be a jag-o-lantern, bring a dish to share at the potluck!