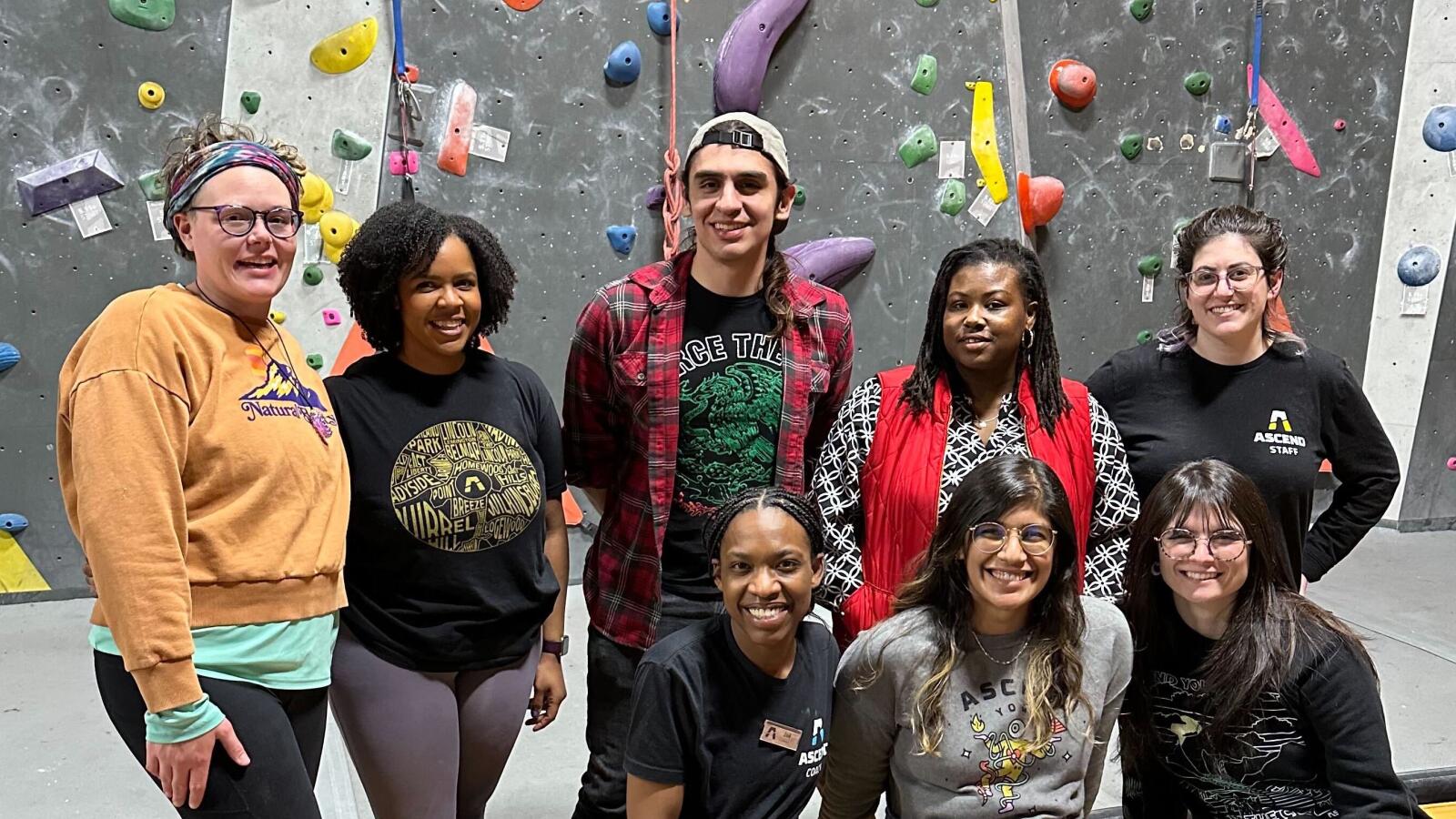 ASCEND's CAB
Community Advisory Board
Explore ASCEND's
Community Advisory Board
The ASCEND Community Advisory Board (CAB) is a community-led group that works alongside ASCEND's management to create an equitable, just, and safe environment for all. The CAB presents tangible and specific internal recommendations and external actions to better engage with the local community, create new opportunities in climbing and recreation, and raise awareness around issues of social and racial injustice. The CAB holds ASCEND accountable to its goals and operations and aims to be a net positive force not only in the climbing community, but in the city of Pittsburgh.
We invite you to connect with the ASCEND Community Advisory Board's Google Group!
Want To Join The CAB?
CAB Members should be dedicated to their roles for at least consecutive 12 months. As a "thank you" for supporting the ASCEND Community, CAB Members will receive a free membership and an ASCEND t-shirt!
If you're interested in joining the CAB, please click the button below. Note that we are not always in need of more members and you may not hear back from us right away. The best way to be seen is to connect with the CAB and be a regular participant!